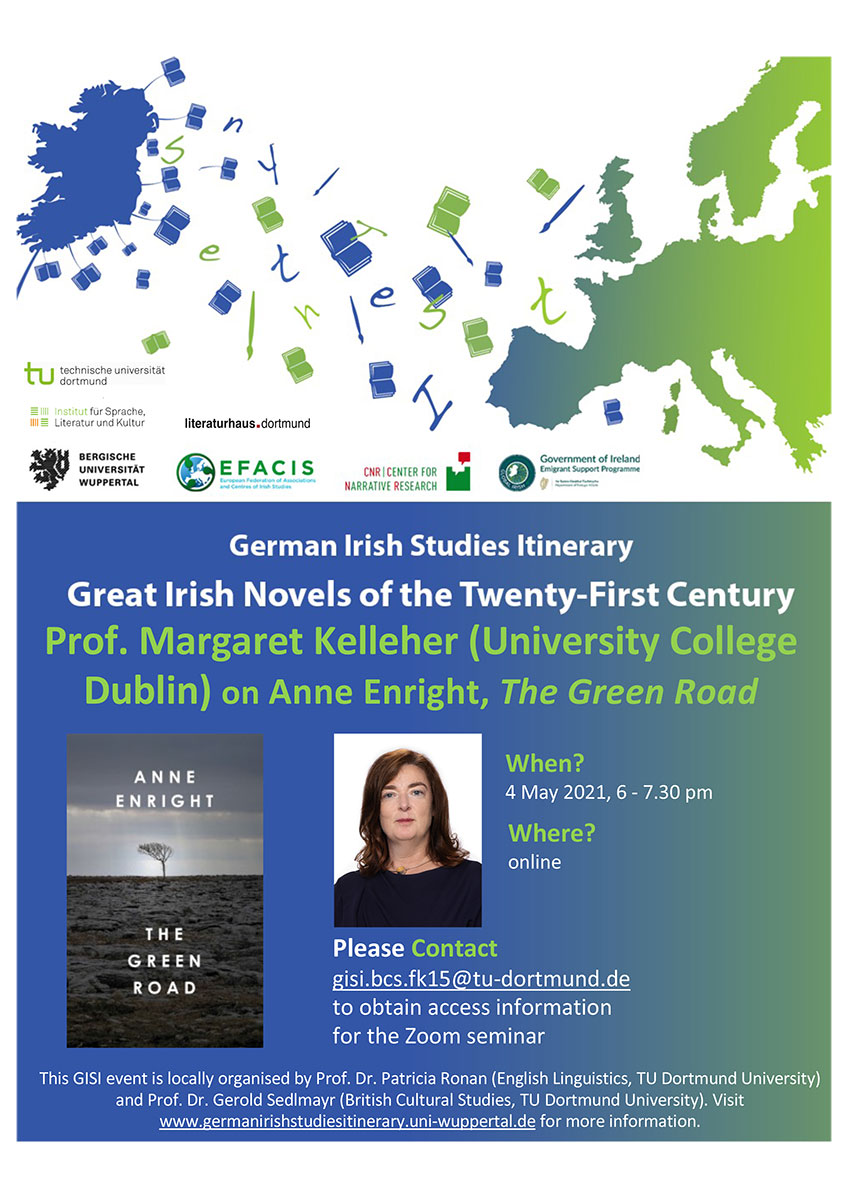 "German Irish Studies Itinerary": Three Guest Lectures
Margaret Kelleher (University College Dublin):
Lecture on Anne Enright, The Green Road
4 May 2021, 6-7.30 p.m.
Abstract:
"I am sorry. I cannot invite you home for Christmas because I am Irish and my family is mad." This lecture on Anne Enright's The Green Road (2015) will explore the relationship of place and character in a novel whose locations include New York, Mali, Toronto, suburban Dublin and the Atlantic coast. It will also examine the novel's deployment and subversion of traditional depictions of the Irish family, motherhood and sibling relations.
In cooperation with EFACIS (European Federation of Associations and Centres of Irish Studies) and the Government of Ireland, the Institut für Sprache, Literatur und Kultur (ISLK) at TU Dortmund University and the Literaturhaus Dortmund proudly present three lectures as part of the project "German Irish Studies Itinerary" (GISI).
All guest lectures (in English) will take place online and are for free.
In order to receive the Zoom link, please write an email to: gisi.bcs.fk15@tu-dortmund.de